Definitions might be in order…
amped (æmpt) adjective meaning excited.
According to the Urban Dictionary, amped is the state of being fired up, awaiting a big thrill, stoked and ready to roll.
Yup, that about sums up why we are in business.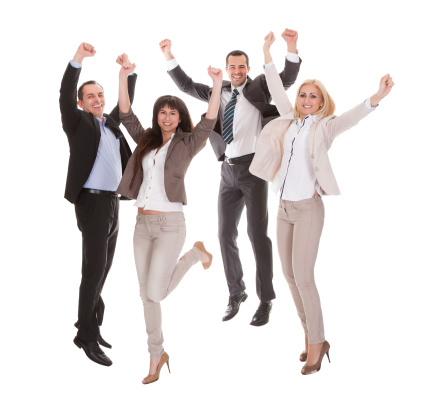 AMPED as an acronym, formally stands for Advanced Mentorship Program for Entrepreneurial Development. Bottom line, we've been where you are and we want to help you succeed.
Whether you've recently graduated from chiropractic school, are an existing chiropractic student, or a struggling chiropractor, we want to help you achieve your goals and make your dreams of running a successful chiropractic practice come true.
It wasn't too long ago that we were trying to bridge the gap between principled chiropractic care and a successful practice ourselves. We knew that we were on to something great, it just took us some time to develop a thriving business. We did it, so can you – and we are amped (pun intended) to share our learning with you.
When you join the AMPED program, you will have access to strategic and operational insights that we've collectively gathered over the past decade. Through our experience and research, we've found that the most successful practices leverage a three-pronged approach to running their business:
Implementing sound chiropractic procedures
Building a strong team
Leveraging effective marketing strategies
Membership Has It's Rewards!
AMPED members have access to our proprietary virtual classroom—an online video module training course—that was created to focus exactly on those three areas. Our goal is to offer sound solutions to a variety of problems that you face as a chiropractor and business owner. After all, you wear both of those hats daily.
In addition to the AMPED virtual classroom, membership in the program also gives you up close and personal access to the leaders and mentors of the AMPED movement through the use of personal development calls. We are supercharged to be change agents in the world and we'll need your help. One of the ways to accomplish our goals is to fully invest in your success. That means that no question is too trivial and we'll take time to walk you through the process.
While you are busy tending to your day-to-day operations, questions are likely to materialize. As a member of AMPED, you'll have unlimited access to email support. We promise a timely response to your inquiry. Again, your success is how we are going to make change in the world. We are amped to partner with you in the process!
The AMPED leadership team is made up of chiropractors. Just as we encourage our practice members to maintain the best quality of life and health by ongoing adjustments to clear interference, we take the same approach with the AMPED mentorship program. AMPED events are held around the country on a quarterly basis where you can gather with like minded practitioners and learn from experts in the field of principled chiropractic care. Connecting with a caring community will help clear any interference that is causing problems with your business.
Are you ready to join us on a life-giving journey of bringing principled chiropractic care to the masses? We invite you to get AMPED! Join today!
Learn more:
Overview of AMPED program: http://ampednow.com/what-is-amped/
Meet the AMPED Leadership Team: http://ampednow.com/about/