AMPED is a comprehensive program that covers all aspects of running a successful chiropractic office – including all those things that they didn't teach you in school.
We use proven strategies and tactics in our practice and are now bringing them to you. Throughout this program, we will combine online learning, monthly mentoring calls, ongoing email access and multiple live events. You will even be invited to come into our office and witness with your own eyes what we do on a daily basis.
This program isn't a magic ticket to instant success – it is designed in a way that enables you to copy successful actions on a repeated basis, with enthusiasm and pride.
We want you to succeed, and we will show you what it takes…
…but after that, it is entirely up to you.

A Testimonial from Dr. Amanda Swartz and Dr. Dan Francis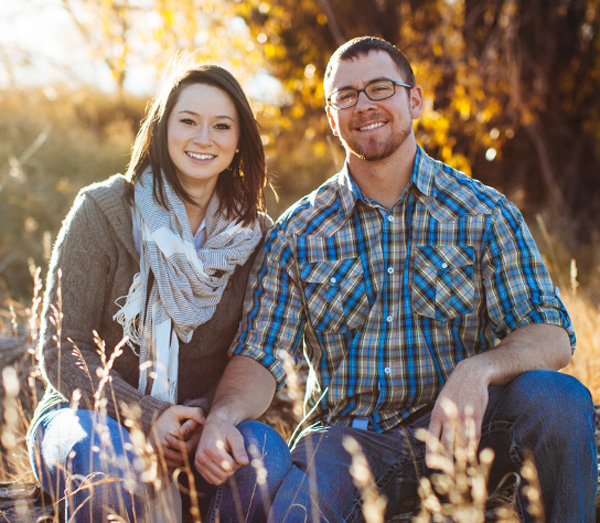 Q. How has AMPED helped you?
A: AMPED has helped us communicate the message of true, principled chiropractic care to our community. It all started by precepting in an AMPED office and using the necessary resources to successful open a practice. By meeting with AMPED mentors who would guide us in the right direction to be successful we were able to meet with an outstanding commercial real estate professional (Jeff Hallberg) who helped us negotiate an amazing deal for our practice.
By staying engaged, the AMPED system and procedures have efficiently and effectively taught us how to get people from the streets to the seats. By learning the necessary skills to grow a practice through various forms of marketing and networking, we opened our doors with 209 people on the books our first week of practice. By constantly revising and defining out office procedures we are able to become even more efficient in growing a practice through internal referrals and outreach marketing!
Q. Do you have advice for fellow AMPED members?
A: For fellow AMPED members (either already established, recent grads, or current students), I would recommend seeing as many AMPED offices as possible. This will help you see the physicality of the office and how all of the systems and procedures flow together to make the office as efficient as possible. For current students, I would precept with an AMPED doc. That way you have experience in performing the AMPED systems and procedures before opening your own practice. All of the tools and resources are in front of you, it is up to you to take full advantage of them and change lives!
Q. What would you say to anyone considering joining AMPED?
A: It's a no-brainier! We go to school to be chiropractors where we learn to adjust. Chiropractic school doesn't teach us to be entrepreneurs. AMPED is the vehicle that teaches us and constantly perfects us in being entrepreneurial chiropractors! By having the tools and mentors that AMPED provides, there is no doubt you'll be successful in having a dream practice, but more importantly becoming a world changer and contributing to the critical mass of our profession.
Get AMPED
If you're willing to put in the time and effort, and if you're prepared to adapt to changing times, you will benefit from this program. If you follow our systems, strategies and procedures, you WILL see the results that we see in our practices today.
Our mission is to bring chiropractic to its rightful place as one of the most respect professions on the planet. If you're on board with this mission, then AMPED is right for you!