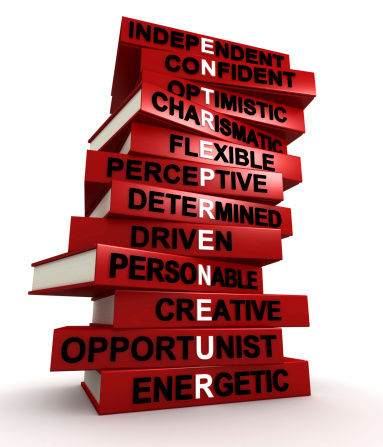 What is it that sets mediocre entrepreneurs apart from the spectacular ones? It takes a certain type of person to set a dream into motion and sustain the dream during the hard times. It takes a certain courage to meet the prospect of failure head-on. The entrepreneurial spirit is a gift that inspires others to be their best.
Passion. Yes, passion for your business is important, but so is an overall passion for life. The best entrepreneurs have that streak of adventure, that spark of life and they share it with the world.
Positivity. The founder of Amazon, Jeff Bezos, lives by the creed, "every challenge is an opportunity." Business owners who are easily scared off by challenge probably won't last long. If you are scared of challenge, fine, but if you can see the lesson in it, and incorporate that lesson, you can get through the fear while learning valuable lessons.
Adaptability. This is one of the greatest strengths of successful entrepreneurs. They are always looking to improve their offerings. They are constantly refining and discovering new and different ways to give their customers what they want and need.
Leadership. Charisma, ethical standards, and a commitment to integrity will all shine through in your business. People want to affiliate with someone who is enthusiastic, team oriented, and a great teacher.
Ambition. Starting a business isn't for the faint of heart. You must display a headstrong determination and keep forging ahead in spite of what life throws your way.
Be inspired by these traits in some of our best known entrepreneurs here: http://www.entrepreneur.com/article/190986