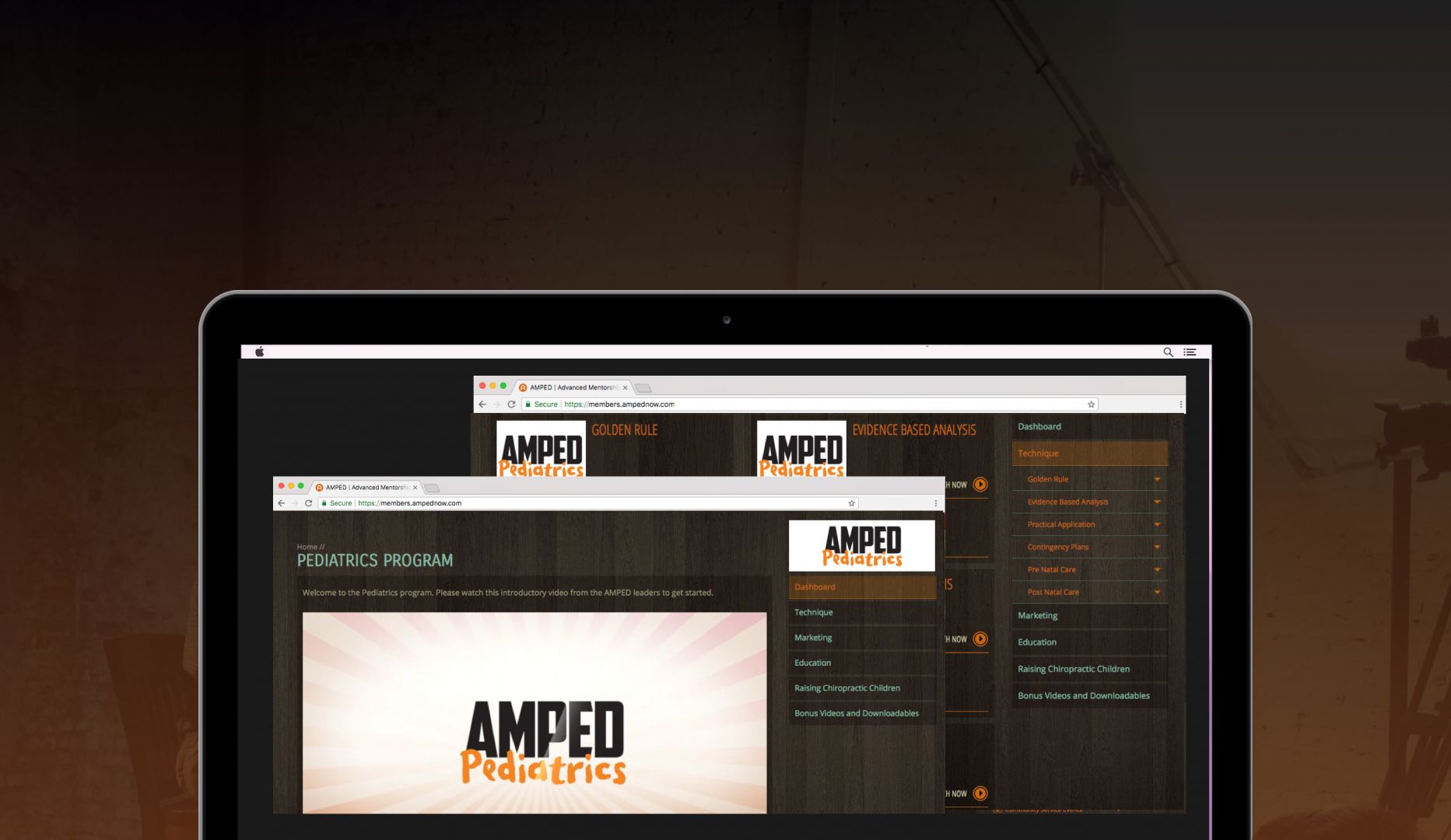 Add Pediatric Care to your Practice and Build Life-Long Practice Members.
THE AMPED PEDIATRICS PROGRAM
Featuring specially selected modules critical to the success of your pediatrics offering.
Proven Best Practices for Your Pediatrics Program
Video Training Pediatrics Modules
Our Pediatrics Program includes monthly online, video-based module focused on chiropractic procedures, the building of your team or the marketing of your practice. The Pediatrics Program includes these topics:
Technique
Golden Rule
Evidence-based Analysis
Practical Application
Contingency Plans
Internal Marketing
External Marketing
Building Relationships on Trust
Communication that Makes Sense
Pediatric Culture
Science & Development
Leveraging Experiences
Addressing Pediatric Objections
Articles
Statistics & Handouts
Care Recommendations
Special Scenarios
Office Environment
Pediatric SOPs
AMPED Hangouts
The AMPED Hangout series is where you can ask questions on any aspect of your practice.
Live Events
AMPED Live Events take place in different locations nationwide and include the following:
Doctors Social
A private networking event for members only where JumpStart members are welcome to pick the brains of established AMPED doctors.
Saturday Live Event
Full day of training for doctors and students focused on creating a successful practice.
Sunday Live Event
Focused on cutting-edge tactics and strategies for growing a thriving practice.
Events held in Denver, Atlanta, and other selected locations.
Principled
The AMPED programs are designed to show you how to create a massively successful practice that brings pure chiropractic to the world.
Proven
The best practices are taught by some of the most successful chiropractors of our time.
Collaborative
The AMPED community is like no other in chiropractic. Deeply bonded by common interests, members form life-long friendships and support networks that can be counted on.
Timely
AMPED shows you what's working NOW. Driven by young chiropractors with an eye towards the future, AMPED best practices are timely and proven.
Team-Driven
AMPED always stresses the importance of training your team. The AMPED programs allow different access levels for doctors and team members.
Specific
No need to reinvent the wheel. The AMPED methodology is highly specific and tailored to the exactly situations that will arise in your practice. Don't worry about vague advice that may not apply to you!