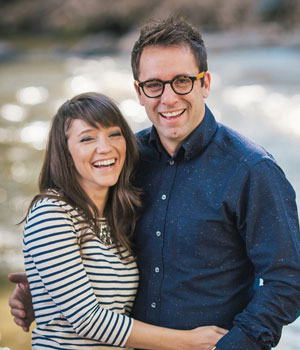 Dr. Michael Viscarelli (Golden, CO) believes in giving back, and in helping other chiropractors achieve their goals and dreams. He is the founder of one of the fastest growing chiropractic practices in history, Adio Chiropractic. With 174 new practice members scheduled in it's first week and 1300 visits per week in the first year, Dr. Viscarelli's cash practice boasts 30% pediatric members and more than 75% paid in full care. Co-Founder of AMPED and LAUNCH and IFCO member, Dr. Viscarelli is known as the "student guardian". He and his wife, Tara, are delighted to be running their practice together.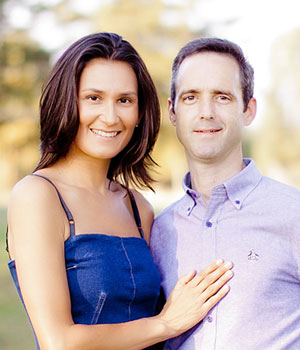 Dr. Jeremy Hess & Dr. Amanda Hess (Stockbridge, GA) believe that when you make sense out of complicated situations and take care of things the right way, you have success! With a 75% cash practice that has averaged over 1000 visits per week for the past 5 years, they have successfully mentored dozens of the fastest growing and largest practices in the United States. Authors of the book series, "Designed by God", they are both Co-Founders of AMPED and LAUNCH, and ICA Lifetime members. Dr. Amanda Hess is also a visionary member of the League of Chiropractic Women.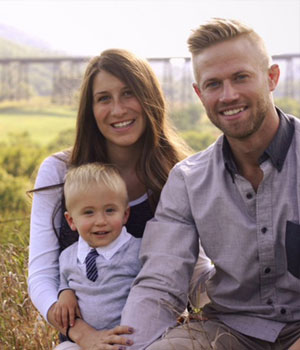 Dr. Erik Brower (Newburgh, NY) Dr. Brower is the founder of Innate Chiropractic. With over 1000 visits per week, his pediatric and family based practice is a star example of how the methods taught in AMPED can propel your practice. He graduated with honors and was voted "Start Up Business of the Year" and "30 Most Influential Under 40" by his local Chamber of Commerce. Dr. Brower is an AMPED and LAUNCH Mentor. He and his wife, Dana, run Innate Chiropractic together.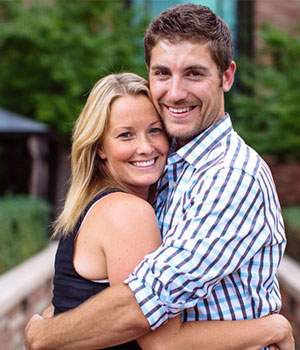 Dr. Erik Kowalke (Wyoming, MI) Owner of Higher Health Chiropractic, AMPED Mentor Dr. Kowalke and his wife, Mrs. Shannon Kowalke, designed and built their own beautiful chiropractic office. Theirs is a 70% cash office that sees over 1000 visits per week and is a powerful statement to the concepts and strategies that AMPED teaches. Higher Health is a 40% pediatric practice and Dr. Kowalke has been published in Pregnancy Magazine regarding chiropractic care for mothers, infants and families. He and Shannon have a thriving practice and valuable insights into achieving success in all aspects of your work and family life.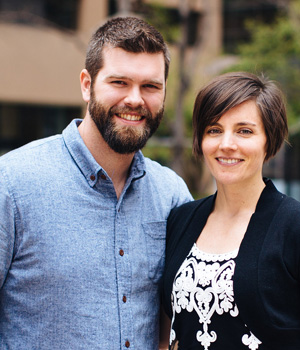 Drs. Jacob and Laura Sims (Gunnison, CO) Founders of Sims Chiropractic, an 85% cash practice that has found remarkable success in a town of 5,800 people, The Drs. Sims have built Sims Chiropractic into the largest pediatric practice in Western Colorado. With great energy and enthusiasm, their practice reflects all that works in the AMPED mindset. Leading a movement of specific scientific care in their community, the Drs. Sims are AMPED Mentors and wonderful examples of all you can accomplish in your personal and professional goals.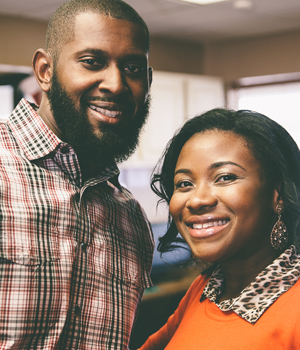 Drs. Cornell and Teandra Cornish (Dallas, TX) Drs Cornell and Teandra Cornish are a dynamic husband and wife team. They are co-owners of CTC Chiropractic. Their story is one of trial to triumph. After graduating from school unprepared and making many mistakes they now run TWO fast growing, family referral based offices in Dallas and Desoto, TX. They were recently selected as "Mom Approved Chiropractors" by the DFW Child Magazine. These two Doctors love to serve in all capacities. They are grateful to serve their communities through specific, neurological-based, chiropractic care.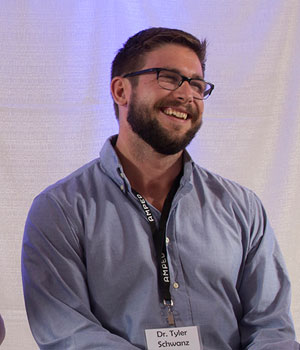 Dr. Tyler Schwanz (Waterville, OH) Dr. Tyler Schwanz graduated Summa cum Laude from Life University in March of 2012, and opened his practice in his childhood hometown of Waterville, OH. Within his first year of practice, he had published his first subluxation-based research paper in the Journal of Pediatric, Maternal, and Family Health. He practices with his father, a practicing Gonstead Chiropractor for the past 28 years. This father-son team has grown the practice to serving over 550 visits per week. He and his wife, Kelsey, are thankful for the mission and vision of AMPED, as well as for the AMPED community of successful chiropractors willing to lift up this profession, one dedicated, hard-working family at a time.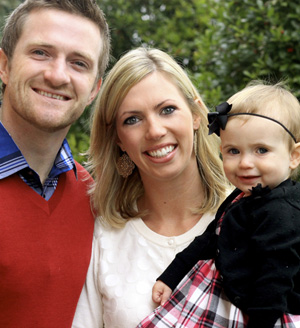 Drs. Clare & Sam Stewart (Hendersonville, TN) Drs. Clare & Sam Stewart opened their practice in Hendersonville, TN in the summer of 2012 after graduating 3 months earlier. Since opening, they have become well-known in their community and have received awards such as "Healthcare provider impacting the community award" and nominated for "small business of the year." At 10 months into practice, Stewart Chiropractic Center was serving 500 visits per week. With the help of their incredible team, they also help to provide needs locally by spearheading many outreach programs. Around 2 years into practice, the couple and their team serve around 800 visits per week and continue to grow. They are grateful to be living out their purpose through specific, neurologically-based chiropractic care both in practice as well as with the AMPED program.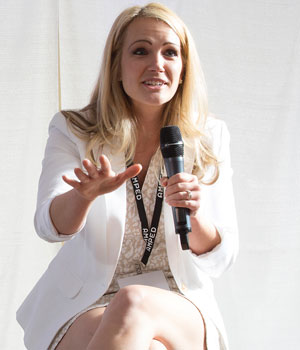 Dr. Jessica Harden Owner of Providence Chiropractic, Dr. Jessica is a solo-female chiropractor serving families across the Carolinas. She graduated from Life University with honors, and has been serving her community for over two years. Dr. Jessica has presented and written research supporting subluxation-based chiropractic care, and is one of less than fifty doctors in the nation certified in the Pierce RESULTS System. Her husband, Stewart, has served both inside and outside the office supporting their family mission to restore hope to their community.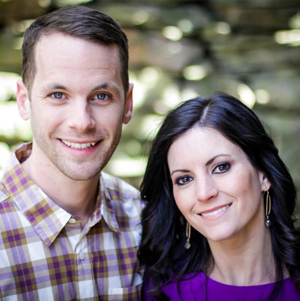 Drs. Jared and Samantha Brown (Savannah, GA) Drs. Jared and Samantha Brown are a husband and wife team who are passionate about serving their community of Savannah, Ga. Seeing 146 visits in their first week of practice, just over a year into practice they currently serve 550 practice members weekly. Less than a year into practice, Bright Life Chiropractic was voted by Savannah Morning News as "Savannah's Best Chiropractors". They feel honored to have been apart of AMPED since the start and look forward to helping other chiropractors meet and exceed their practice and personal goals.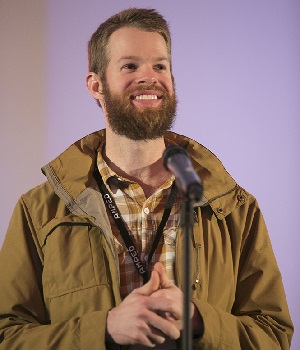 Dr. Rusty Herring & Kathryn Herring (Auburn, AL) Dr. Rusty Herring graduated from Life University and currently operates Cornerstone Family Chiropractic in Auburn, AL. Rusty's father practiced chiropractic and he has enjoyed the benefits of chiropractic care his entire life. He and his wife, Kat, work together running their practice which specializes in pediatric and maternal care. They are the proud parents of two children, a girl and a boy, and strongly believe in keeping a healthy balance between running a successful practice and raising a happy family.
.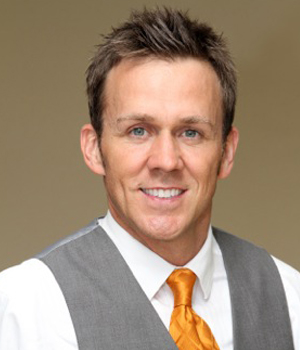 Ronnie Doss For almost a decade Ronnie Doss has been sharing his messages around the globe. With a passion for marketplace ministry, Ronnie has quickly become a well known name in the field of leadership and personal development. His messages are straight to the point and ring very clear, "We don't get what we want, we get what we are committed to." After speaking at over 500 live events in 7 different countries, he believes that we all have a responsibility to leave the world better than we found it and that we can do it by staying aligned with our purpose. Ronnie has shared the platform with some of the world's most renowned speakers and authors, appeared on radio and television shows and developed leadership programs for top universities. Currently Ronnie lives in Nashville, TN with his wife Jennifer and their two daughters Addison and Kennedy