Issue 27 of "Get AMPED", the AMPED Newsletter, is now available!
---
February 1, 2018 Get AMPED – Issue 27

Announcing the 2017 AMPED Award Winners
"Man gives you the award, but God gives you the reward." – Denzel Washington
As conference attendees can attest, the tension was palpable at the 3rd Annual AMPED Awards Ceremony as the AMPED leaders toyed with the audience during the announcement of the 2017 AMPED Awards! Thanks, Award Winners, for being such sports!
Held during the recent AMPED Team Conference in Buckhead, Atlanta, the Awards Ceremony featured 13 of the most amazing chiropractic practices in the nation. We are proud to recognize their fine work and amazing spirit.
2017 Associate JumpStart Award
Dr. Greg Davis, Innate Chiropractic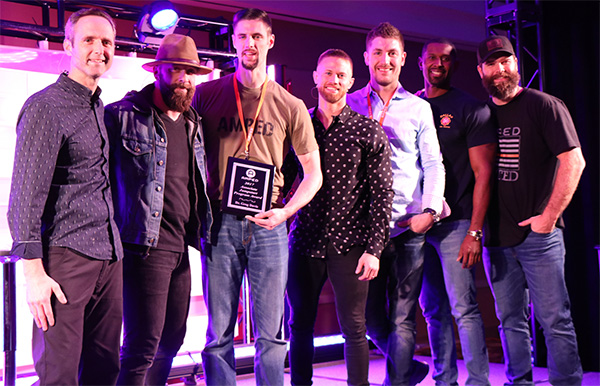 2017 KickStart Award
Drs. Melissa & Joe Beck, J&M Family Chiropractic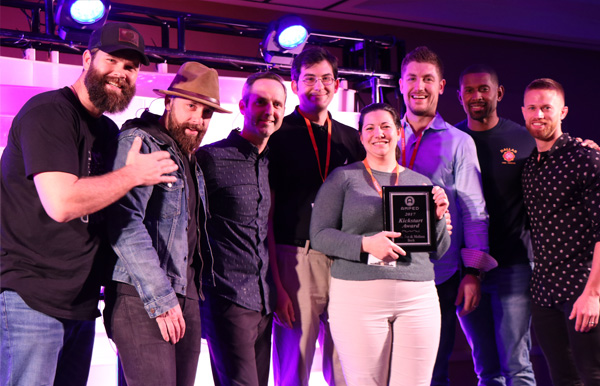 2017 JumpStart Award
Dr. Nate & Sabrina DeJong, Highest Health Chiropractic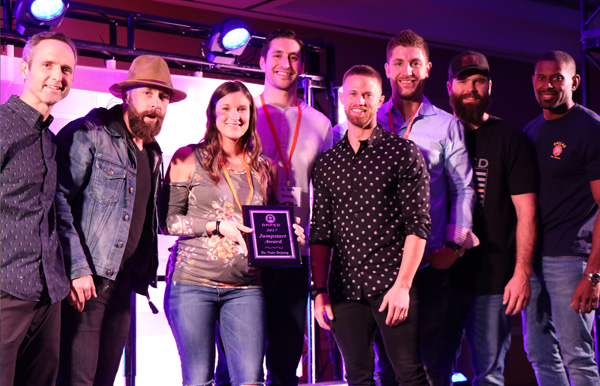 2017 JumpStart Award
Dr. Christina & Ricky Cuellar, Revival Chiropractic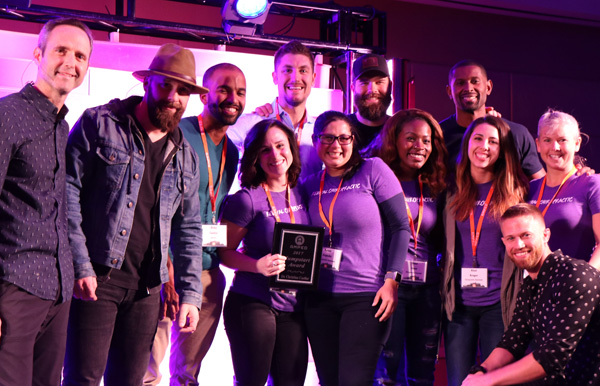 2017 AMPED Trep Award
Drs. Oscar Molina & Stefanie Salera, Atlas Specific Chiropractic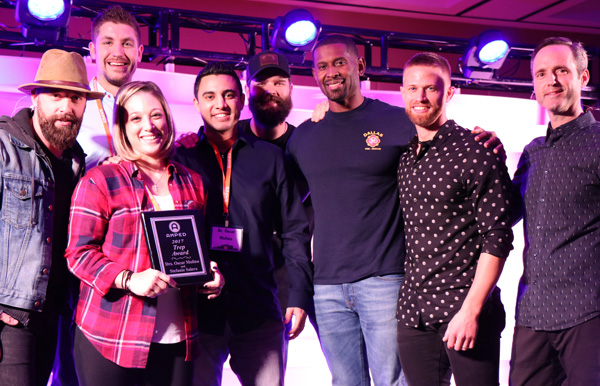 2017 Spirit of Excellence Award
Dr. Natalie Nedanovski, Family First Chiropractic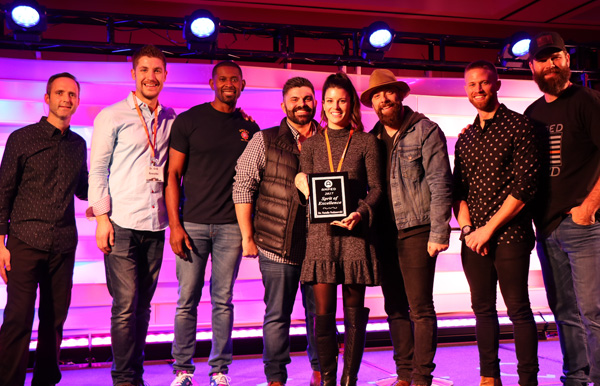 2017 Spirit of Excellence Award
Dr. Lauren Cost, Revolution Chiropractic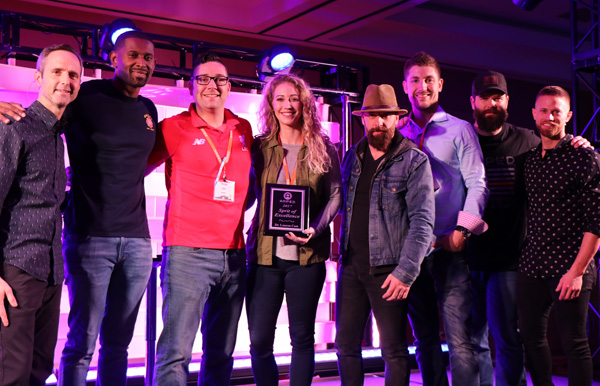 2017 AMPED Service Award
Dr. Devan Arman, Unity Chiropractic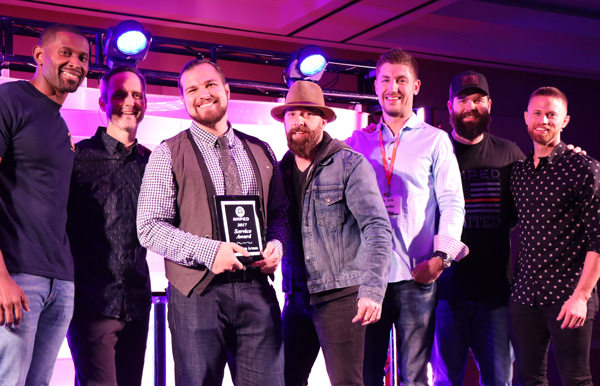 2017 AMPED Service Award
Drs. Drew & Kanema Clark, Arc of Life Chiropractic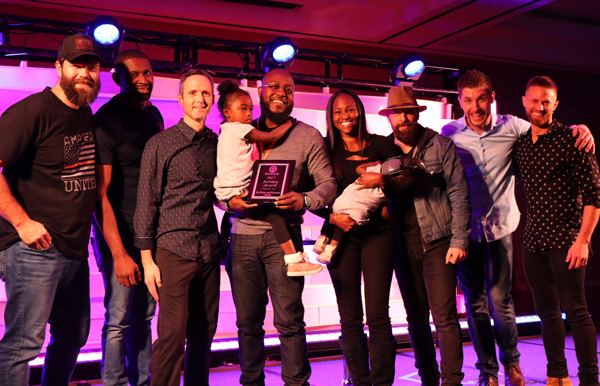 2017 Dream Team Award
Dr. Rusty & Kat Herring and the Cornerstone Family Chiropractic Team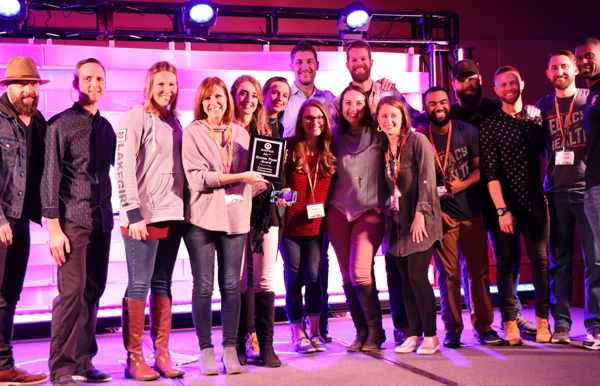 2017 Total Commitment Award
Dr. Grant Lisetor, Greater Life Chiropractic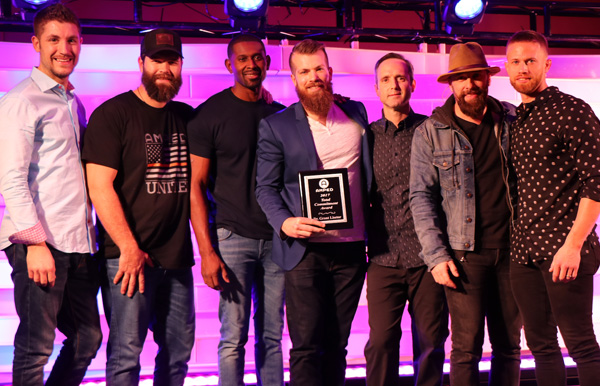 2017 Comeback of the Year Award
Dr. Michael & Victoria Sommers, Sommers Chiropractic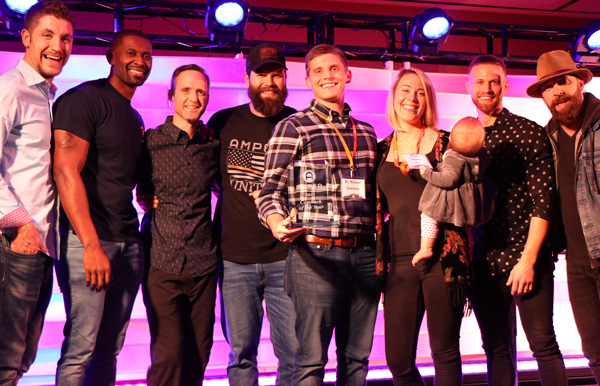 2017 Rhino – Office of the Year Award
Dr. Taylor & Leah Sirois, Restoration Chiropractic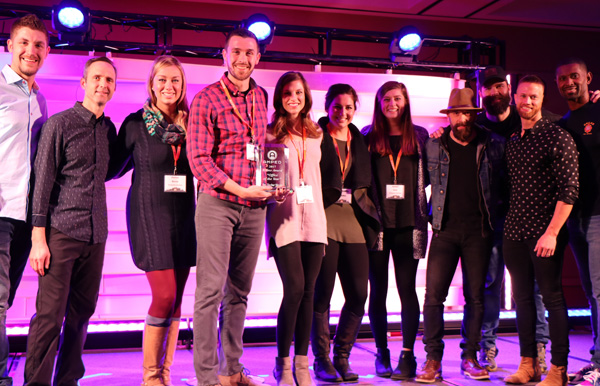 ---
Thank You for Coming to the January 2018 AMPED Team Conference
We appreciate the enthusiasm, love and support you showed us this last conference. This was the largest AMPED gathering to date. We are on a trajectory to become the most significant event in chiropractic and it's all thanks to YOU!!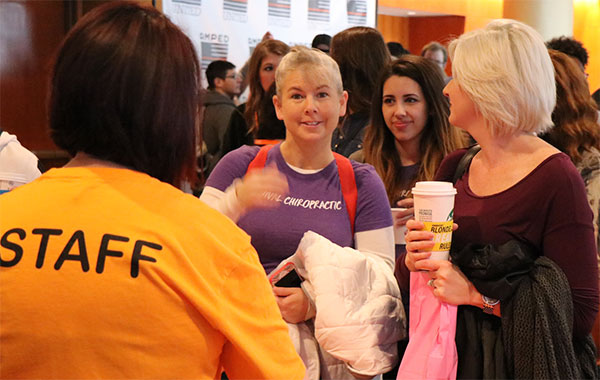 This Month's Module
Dinner with the Doc 2.0 – February 2018

Drs. Michael Viscarelli and Erik Brower are excited to bring you the revamp of the Dinner with the Doc module. Did you know that it's been 4 years since the filming of the original version? This update packs in the best practice shares and wisdom earned by both docs since the 1.0 version. Dive right in and be sure to take notes!
Video 1: The Big Picture
Video 2: The Venue
Video 3: Marketing Attack
Video 4: Final Execution
Video 5: The Endgame
Plus downloadable documents
And, of course, be sure to watch for the bonus videos that appear mid-month.
Note: This featured module appears in certain AMPED programs. Depending on the program you are enrolled in, your content and the date it will change may differ.
Go to the AMPED Virtual Classroom at http://members.ampednow.com
AMPED Member Focus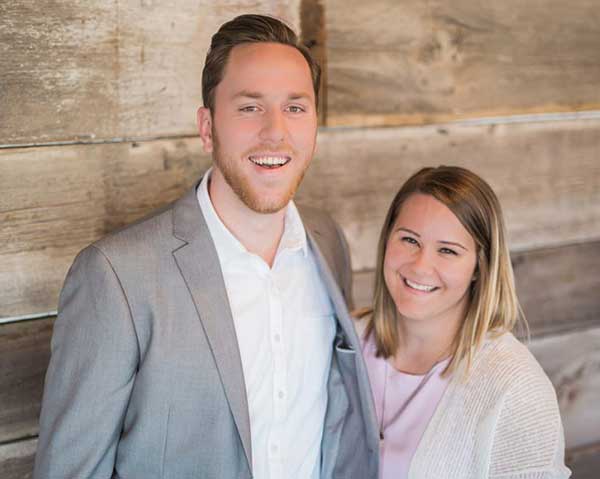 Dr. Mitch and Heather Borgman – Anchor Health Chiropractic

We are proud to bring you the story of Dr. Mitch and Heather Borgman, who are located in Noblesville, IN! All of us in the AMPED community wish them the best of luck.
Q. What is your role at the practice?
A: Dr. Mitch: Chiropractor
Heather: Office Manager
Q. How long have you been open?

A: We opened on March 13th, 2017, so we've been open for 10 months.
Q. How many patients do you see per week?
A: 275
Q. What is your focus or specialty?
A: We focus on chiropractic care for the whole family. We have several families that have 3 generations under care!
Q. What would you like to tell us about your practice adventure?
A: We joined AMPED during Dr. Mitch's first trimester at Palmer. We attended club meetings, events, and conferences religiously and were super involved with AMPED club at school. While Dr. Mitch was in school, Heather was incredibly fortunate to work in 3 different AMPED offices so she could learn the systems and procedures before opening the office. She was able to gain a lot of experience that helped make our opening really smooth! While in school, Dr. Mitch was a part of multiple ribbon cuttings all over the country, and participated in around 80 screening events from coast to coast, in preparation to open our office in the future.
After Dr. Mitch graduated, we moved back to Noblesville and hit the ground running. We had our lease signed 6 weeks after moving to our community. We joined 2 chambers and 9 networking groups that we were highly involved in. We did over 300 one-to-one meetings and 100s of hours of B2B. We did 4 screenings before opening, where we scheduled 141 appointments for our first 2 weeks. This was definitely one of the busiest and tiring times of practice, but it really catapulted us to where we are now!
Our ribbon cutting was such a surreal day for us! We had over 150 people come through our practice in 2 hours! We had several people say that our Ribbon Cutting was the busiest one they had ever been to. To see people who were strangers only 5 months prior being so supportive and excited for us was really humbling! We opened our practice the next week with over 250 people on the books for the first two weeks. Our first week in practice we saw 168 visits. Since then, we have continued to grow and be able to serve more and more people.
Q. How has AMPED helped you?
A: We could write pages and pages about how AMPED has helped us! We can't tell you how many times we looked at each other during this last year and said "How does anyone open successfully without AMPED?" AMPED has given us the confidence to go into a new community and open a business in a way they had never seen before. AMPED has literally taught us what to do and how to do it, from getting butts in the seats, to educating them and building value in chiropractic, to getting them to pay us for their care, and everything in between. AMPED has helped us build relationships with people that are mission-minded and people that we will be friends with forever. We are 100% certain that we would be no where near as close to serving as many people as we are, without AMPED.
Q. Do you have any advice for fellow AMPED members?
A: Get involved! We never miss an accountability call, hangout or conference. If you have questions, ASK! Don't be afraid to reach out to anyone, we are all here to help each other!
Q. What would you say to anyone considering joining AMPED?
A: What are you waiting for?! Think of your dream practice. How are you going to make that happen? Who is going to mentor and teach you how to get people inside your office so that they can be adjusted and heal from A-D-I-O? The longer you wait to join, the less time you have to prepare for those people.
Q. Where can people find you?
https://www.facebook.com/anchortohealth
AMPED Team Training
Explanation of Care Plans at Doctor's Report – January 2018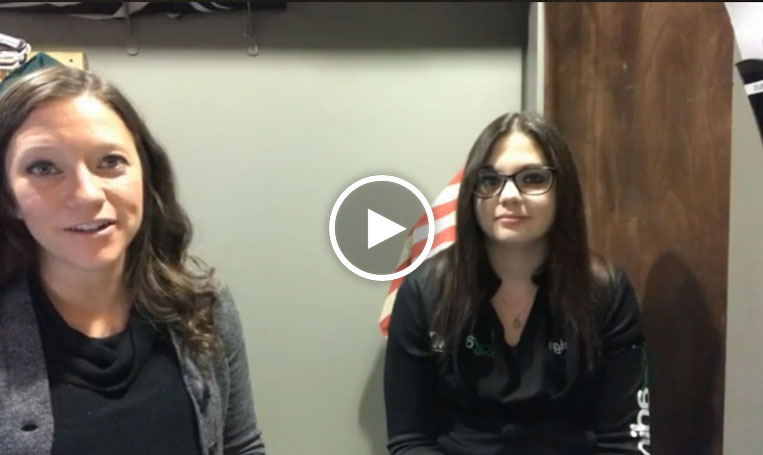 Watch the most recent team call on "Explanation of Care Plans at Doctor's Report".
Note: This featured video appears in certain AMPED programs. Depending on the program you are enrolled in, your content and the date it will change may differ.
Go to the AMPED Virtual Classroom at http://members.ampednow.com
AMPED Hangouts
Next AMPED Hangout: February 7

th, 2018
Each month we host exclusive program-specific AMPED mentorship calls.
The schedule for February 2018 is as follows:
AMPED Open Topic Hangout – 

Wed. Feb. 7th, 9:30pm

 Eastern
JumpStart Hangout – 

Wed. Feb. 7th, 10:45pm

 Eastern
AMPED Topic Specific Hangout, "Dinner with the Doc 2.0" – 

Wed. Feb. 28th, 9:30pm

 Eastern
KickStart Hangout – 

Wed. Feb. 28th, 10:45pm

 Eastern
If your account level includes AMPED Hangouts, please watch for reminder emails the week of the Hangouts.
Go to the AMPED Virtual Classroom at http://members.ampednow.com
AMPED Member Discounts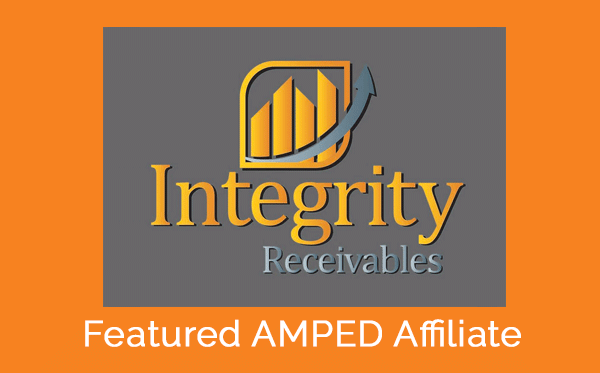 Our featured affiliate this month is Integrity Receivables. Check out this message and offer from Dr. Dan Wallis:
We know you work tirelessly to create relationships built on trust and to maintain good standing within your community. That's why Integrity is the go-to for your accounts receivables needs. We are passionate about honoring people just like you are, and so are always committed to respectful conversation with practice members regarding balance information and options.
The first 20 AMPED members to engage with Integrity will have a $0 admin fee for the first 2 months!  ($80 value).  This is a risk free way to let us see if we can reconcile some of the challenging accounts receivables for your practice!
Contact Jackie Nesby at (970) 218-4486 or integrityreceivables@gmail.com to talk about the AMPED discount.
---
Visit http://ampednow.com/shop to see other exclusive members-only discounts with AMPED affiliates.
Savings are available on valuable services for your practice such as:
Insurance
Billing Services
Compliance Consulting
Marketing
and Much More!!
Members should also check out the past AMPED Virtual Classroom Modules as well as "AMPED Specials" (Promotional Items and Practice Builders for AMPED Doctors).
Minute Mindset
Featured Video: "Trust the Team"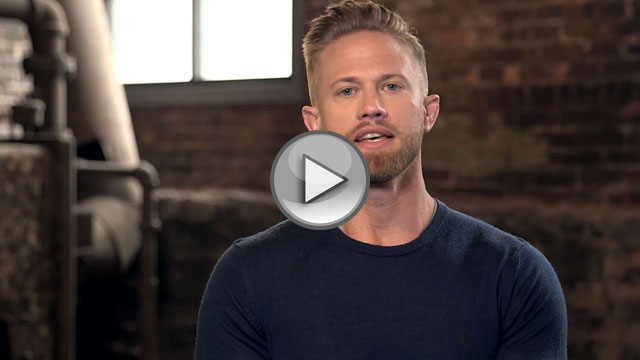 Check out our "AMPED Minute Mindset" series of videos on our YouTube channel!
Dr. Erik Brower guides you about the relationship you need to develop with your team. Getting to a deep level of trust is really very important. Listen to this valuable advice – especially the warning NOT to micro manage your team!
Get AMPED Now
AMPED Memberships Now Available

AMPED (Advanced Mentorship Program for Entrepreneurial Development) is the ultimate hands-on, completely-proven, mentorship and development program for chiropractors. Learn more about the details of each program:
---
AMPED is proud to support these fine organizations