Issue 26 of "Get AMPED", the AMPED Newsletter, is now available!
---
January 2, 2018 Get AMPED – Issue 26

UNITED – The AMPED Theme for the New Year
"The point in history at which we stand is full of promise and danger. The world will either move forward toward unity and widely shared prosperity – or it will move apart." – Franklin D. Roosevelt
The AMPED Leaders are extremely proud of the release of the new AMPED theme for 2018. This year we focus on "United" as our motto. Members will recall the incredibly successful themes of past years. 2016 saw "Relentless" and 2017 was the year of being "Obsessed". Now, we bring together the chiropractic world with "United".
Watch this video by Dr. Michael Viscarelli as he reflects upon this new theme. Pay particular attention to the things you can do to ensure success in 2018.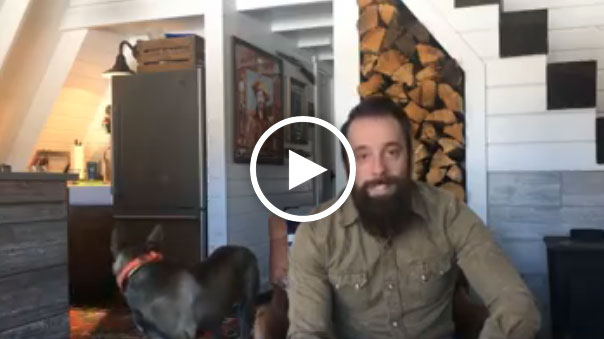 Click here for the video.
---
Fly the AMPED United Flag on Facebook
Use this graphic as your temporary Facebook picture and help us build the buzz as we get ready this month for the AMPED Team Conference!
---
Register Now for the AMPED Team Conference on January 26th-28th
Start your practice year right with AMPED. Bring your team to the AMPED Team Conference in Atlanta. Come get motivated and inspired for 2018. The topics we've got planned at this conference will rock your team. Check details at http://ampednow.com/event.
---
Don't Get Sold Out of the Conference Luncheon
As you know from previous luncheons, tickets always sell out early and are NOT available at the door. Grab tickets for your team now. Dr. Dan Sullivan is an excellent speaker and he's got a great talk in store for us! Visit http://ampednow.com/luncheon to purchase tickets.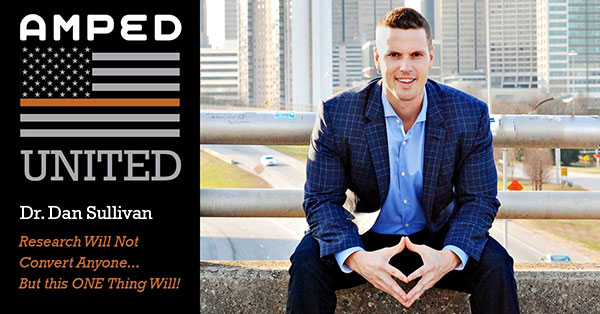 ---
Announcing the Elite Program Content
Join us in congratulating the Elite Members of our community! We've launched an Elite Program section of the AMPED portal where they'll enjoy special content relevant to their particular season of practice.
Elite members – look for the "Elite Program" navigation link to appear soon in your AMPED portal.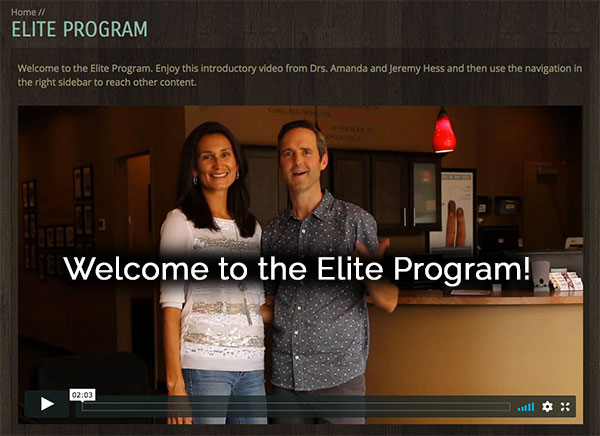 Elite Members are those AMPED members who have experienced 36 continuous months at the Doctors level. We'll be giving them special shout-outs at the AMPED conferences, so be on the lookout for them. The entire AMPED community is invited to seek them out and pick their brains about their practices! Go Elites!!
This Month's Module
Marketing to 1000 – January 2018

This module discusses the mindset as well as the practical how-tos of "Marketing to 1000". Dr. Amanda and Dr. Jeremy call on their 17 years of practice experience to give you an amazingly helpful module in the "Marketing" category. Jump right into this!
Video 1: Why Serve More
Video 2: Be Everywhere Possible
Video 3: Health Screenings
Video 4: Home Sharing Health
Video 5: Dinner Lead Boxes
Video 6: Teachers and Daycares
And, of course, be sure to watch for the bonus videos that appear mid-month. This month we're going to be hearing from many of the AMPED leaders.
Note: This featured module appears in certain AMPED programs. Depending on the program you are enrolled in, your content and the date it will change may differ.
Go to the AMPED Virtual Classroom at http://members.ampednow.com
AMPED Member Focus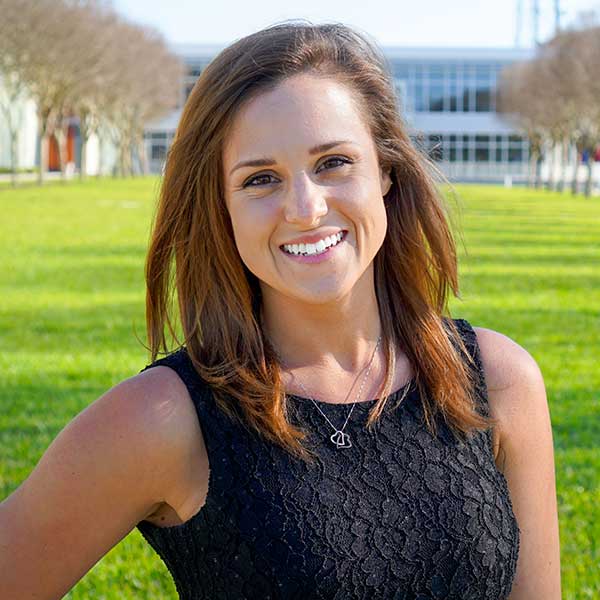 Dr. Christina Cuellar – Revival Chiropractic

We are proud to bring you the story of Drs. Jason and Shea Kramer, who are located in Dallas, TX! All of us in the AMPED community wish them the best of luck.
We are proud to bring you the story of Dr. Christina Cuellar, who is located in Altamonte Springs, FL! All of us in the AMPED community wish her the best of luck.
Q. What is your role at the practice?
A: Doctor/Owner
Q. How long have you been open?

A: 11 months
Q. How many patients do you see per week?
A: 300
Q. What is your focus or specialty?
A: I specialize in prenatal and pediatric care. The majority of my practice is either pregnant or under the age of 12. I'm so passionate about serving this population because I truly believe that if children were able to grow up with fully functioning nervous systems, that we could revolutionize the health of our nation. I utilize primarily TRT and do Webster for the pregos. Although I haven't been marketing for it, my practice has actually become quite popular in the Crossfit community and we're now seeing several professional athletes including well-known Weight Lifters and Baseball Players.
Q. What would you like to tell us about your practice adventure?
A: During my time in chiropractic school, I had lost all faith in chiropractic. We were frequently told by our professors that "you should never open your own practice" or "you'll never see more than 20 new people a month" or other discouraging statements. This left me in a place where I didn't even want to be a chiropractor after graduation. I was actually planning on switching to a different career field! I found AMPED in my last quarter of school and through witnessing the power of principled chiropractic and the excellence at which the AMPED doctors were serving their communities, I decided right then that my own vision for my future in chiropractic was so much greater than what I saw while I was in school.
I joined AMPED on the spot and went from 0 to 100 mph overnight. About 10 months after joining AMPED, I opened my practice with 300 new practice members on the books for the first two weeks! We grew to 300 visits/week in our first 10 months of being open. (Update by Editor: Dr. Cuellar is now at 400 visits per week!)
Every single day that I come to work, I feel so blessed to be on this journey. As principled chiropractors, we witness miracles every single day and I'm so grateful to be part of the lives of our community members.
Being in practice is such a joy. From Trivia Nights to "Superhero Dress Up Days" to Luaus, we get to have to much fun in the office and impact so many lives at the same time. I can't even imagine what my life would look like had I decided not be a chiropractor. AMPED literally changed the trajectory of my entire life and for that, I'm eternally grateful.
Q. How has AMPED helped you?
A: AMPED has been an invaluable resource in every single step of my chiropractic journey. During the buildout/opening process, the JumpStart program laid out a gameplan and even offered power partners to help us open with massive momentum. I honestly have no idea how people open without the JumpStart Program. As we were getting ready to open, having all of the modules was critical in training our new team. It took a huge pressure off me because I was able to have my team watch the modules and then I could work with them afterwards to tweak and perfect procedures.
Even now, being able to ask ANY question in the secret group and have access to this incredible mastermind is beyond helpful. Lastly, having the community of like-minded individuals to lean on, has pushed me to grow beyond what I ever envisioned for myself.. not just in practice growth but in personal growth as well. They've become like family to me. There's no other group in chiropractic that is as united, loving, caring and uplifting as AMPED.
Q. Do you have any advice for fellow AMPED members?
A: You will only get out of AMPED what you put into it. It takes effort and participation. AMPED lays out all of the groundwork with systems and procedures, but it's up to us to take massive action. You can't walk into the gym and sit in the locker room for an hour and expect to get a 6-pack. You've got to do the work. Plug into offices, learn from the people who have come before us, be active on the secret group and hold each other accountable. We have the key to having successful, profitable and rewarding practices! We just have to go out there and get it!
Q. What would you say to anyone considering joining AMPED?
A: If you're sitting on the fence, ask yourself what's holding you back? Is it a fear of money? Because you can't afford NOT to join AMPED. As a brand new doctor, fresh out of school, I was nervous about investing into AMPED… but the investment has paid off EXPONENTIALLY. Because of AMPED, we made enough money in our first week of opening to cover our membership for an entire year! If you take the leap forward, and put in the work, you can build the practice of your dreams… and our community will be right here by your side the entire way to cheer you on!
Q. Where can people find you?
A: http://revivalchiropractic.com
http://facebook.com/revivalchiropractic
AMPED Team Training
5 Healthy Habits for an Organized Team – December 2017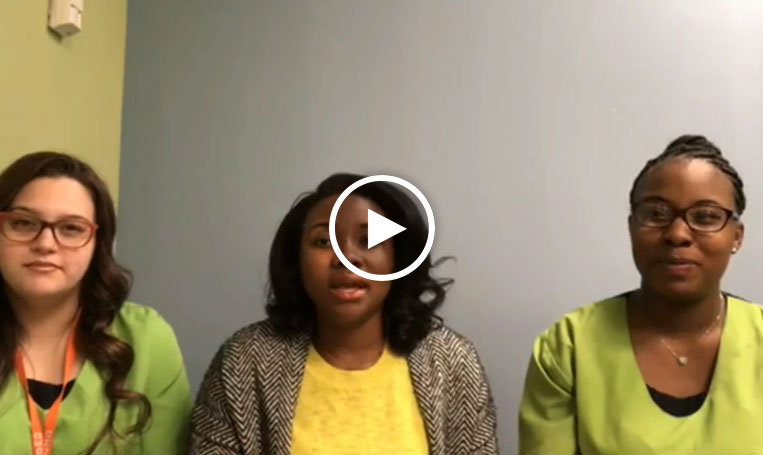 Watch the most recent team call on "Adjustment Room Education".
Note: This featured video appears in certain AMPED programs. Depending on the program you are enrolled in, your content and the date it will change may differ.
Go to the AMPED Virtual Classroom at http://members.ampednow.com
AMPED Hangouts
Next AMPED Hangout: January 10

th, 2018
Each month we host exclusive program-specific AMPED mentorship calls.
The schedule for January 2018 is as follows:
AMPED Open Topic Hangout – 

Wed. Jan. 10th, 9:30pm

 Eastern
JumpStart Hangout – 

Wed. Jan. 10th, 10:45pm

 Eastern
AMPED Topic Specific Hangout, "Marketing to 1000" – 

Wed. Jan. 24th, 9:30pm

 Eastern
KickStart Hangout – 

Wed. Jan. 24th, 10:45pm

 Eastern
If your account level includes AMPED Hangouts, please watch for reminder emails the week of the Hangouts.
Go to the AMPED Virtual Classroom at http://members.ampednow.com
AMPED Member Discounts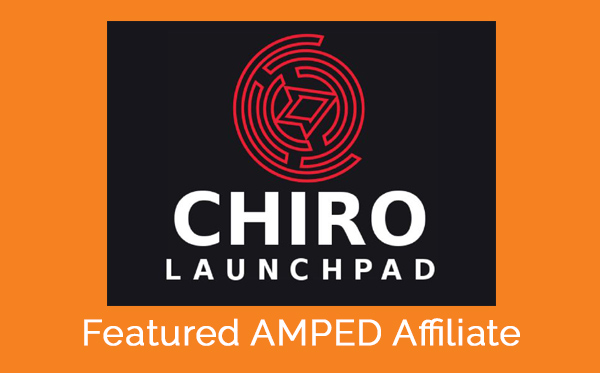 Our featured affiliate this month is Chiro Launchpad. Check out this message and offer from Dr. Josh Hasty:
Could your practice use a fresh injection of revenue? What if you could gain 20-30 new patients every month at the push of a button? The Chiro Launchpad System is a done-for-you series of beautifully designed and optimized marketing funnels that help you meet people where they're at and nurture them into care automatically. Promote your practice, educate prospects, and convert leads into paying patients EVEN IF you have zero marketing experience.
AMPED members get a discount where they can start using Chiro Launchpad for only $99 set up fee and $99 a month. (Instead of the normal price of $149 setup and $149 a month.)
Visit http://chirolaunchpad.com to check out our packages, shoot us an email at josh@chirolaunchpad.com or call us at 770-595-7431 for more information.
---
Visit http://ampednow.com/shop to see other exclusive members-only discounts with AMPED affiliates.
Savings are available on valuable services for your practice such as:
Insurance
Billing Services
Compliance Consulting
Marketing
and Much More!!
Members should also check out the past AMPED Virtual Classroom Modules as well as "AMPED Specials" (Promotional Items and Practice Builders for AMPED Doctors).
Minute Mindset
Featured Video: "Why Can't I Pay Per Visit"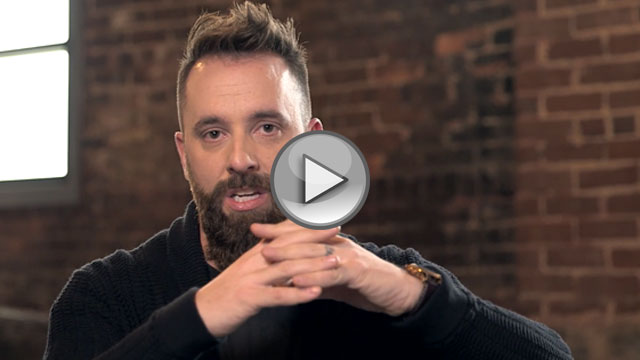 Check out our "AMPED Minute Mindset" series of videos on our YouTube channel!
Dr. Michael Viscarelli explains how practice members can pay for care in his practice. Listen as he explains why he doesn't allow certain payment practices such as paying per visit.
Get AMPED Now
AMPED Memberships Now Available

AMPED (Advanced Mentorship Program for Entrepreneurial Development) is the ultimate hands-on, completely-proven, mentorship and development program for chiropractors. Learn more about the details of each program:
---
AMPED is proud to support these fine organizations