Issue 22 of "Get AMPED", the AMPED Newsletter, is now available!
---
September 1, 2017 Get AMPED – Issue 22

Holding the Importance of Family in Our Professional and Personal Lives
You don't choose your family. They are God's gift to you as you are to them.

– Desmond Tutu
Amen to that! Yes, the theme of this particular newsletter issue is FAMILY!
As you know, AMPED is all about integrating our family lives with our professional lives. We made the conscious decision to architect the AMPED content and experience so that the AMPED leaders and mentors are transparent with you on the range of family issues that arise during their struggles and triumphs encountered while building their practices.
We are proud that the theme of family has permeated our content and that the best practices we share are so family focused.
The upcoming AMPED Family Conference in Orlando on Oct. 6th-8th will be a chance for you to experience this. We're making some changes to emphasize family participation to make this conference the best ever. For example, your entire family is invited to join us at the Friday Night Social!
Register for your free tickets at http://ampednow.com/event.
One point we always teach is to involve your family whenever possible. At the last live event, you'll remember Dr. Rusty Herring speaking with his son in his arms.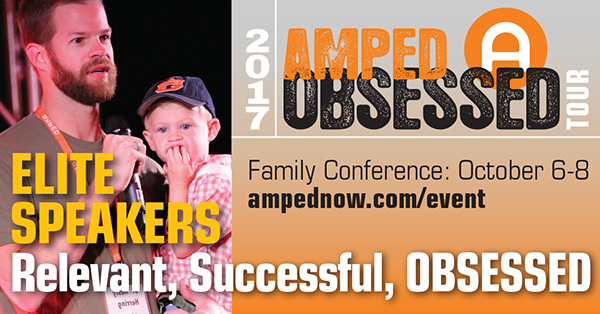 And here's a video from Dr. Jeremy Hess in which he explains how he and Dr. Amanda are taking their kids now to check out the conference hotel to make sure everything is going to be perfect for you in October.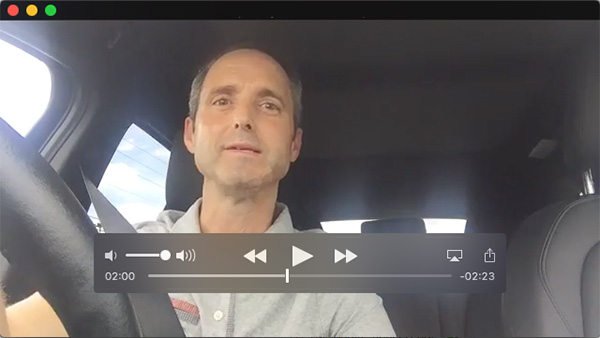 Register for the AMPED Family Conference at http://ampednow.com/event. Bring your family to meet the AMPED family! Tickets are free but you must register in advance.
---
Treating Team Members as Family
Just as we make a point of teaching our children by involving them in the tasks that we do, we can also make sure that our team members are exposed to our thinking in the way we communicate with Practice Members. Watch as Dr. Michael Viscarelli explains: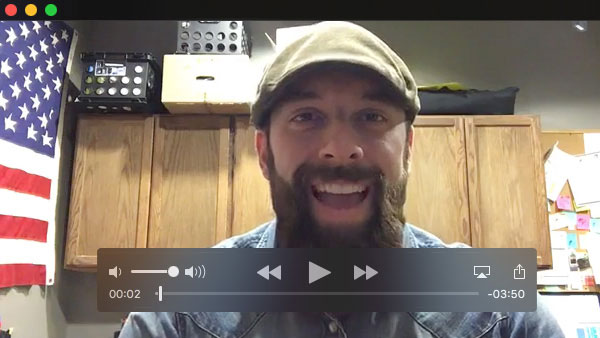 ---
The Chiropractic Community
Finally, we urge you to think of the entire chiropractic community as family. Yes, as in all families, there are differences and conflicts, but let's work together to carry forth the message of chiropractic to the world.
Here's an example of the kind outreach we do to the larger communities of health care and patient advocacy.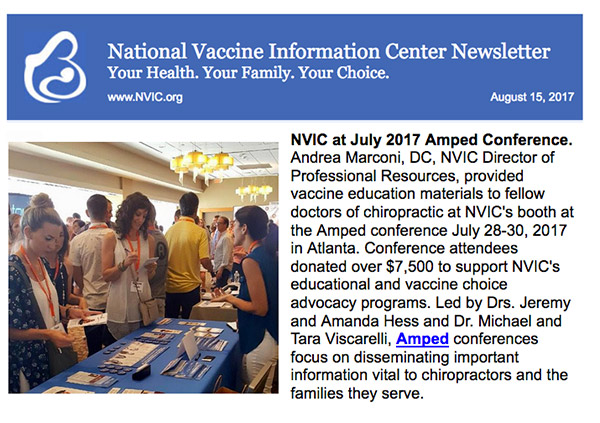 ---
New Functionality: Search Feature
Speaking of team training, here is a new feature in our AMPED Virtual Classroom that will help you in your training efforts. You can use the Search feature to find content in your Virtual Classroom by simply using the search bar.
Take a look at how this has helped Dr. Clare Stewart train her team: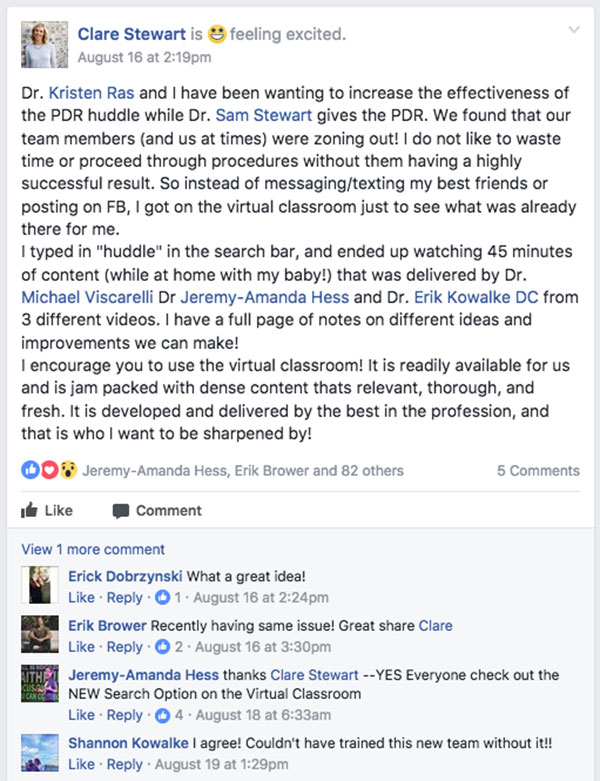 ---
This Month's Module
Assessments and Evaluations – September 2017
We've got a wealth of advice for you this month with pearls of wisdom from Dr. Jessica Harden, Dr. Rusty Herring, Dr. Jeremy Hess and Dr. Michael Viscarelli.
Video 1: Reasoning of Evaluation and Education
Video 2: Being the Authority
Video 3: Stand Behind Your Beliefs
Video 4: The Small Stuff Matters
Video 5: Expectations and Moving Forward
Plus downloadable documents
And, of course, be sure to watch for the bonus videos that appear mid-month.
Note: This featured module appears in certain AMPED programs. Depending on the program you are enrolled in, your content and the date it will change may differ.
Go to the AMPED Virtual Classroom at http://members.ampednow.com
AMPED Member Focus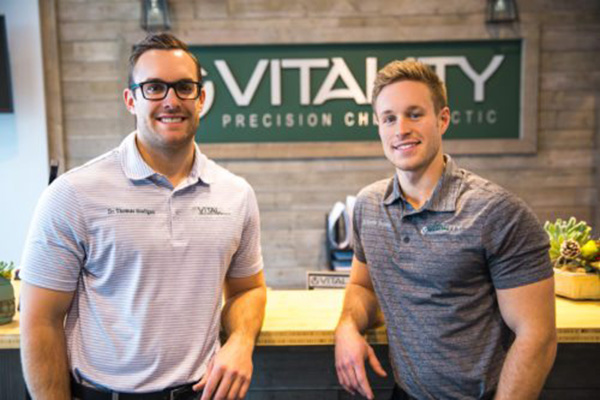 Dr. Tom Madigan and Dr. Brendan Shanahan

We are proud to bring you the story of Dr. Tom Madigan and Dr. Brendan Shanahan, who are located in Rochester Hills, MI! All of us in the AMPED community wish them the best of luck.
Q. What are your roles at the practice?
A: Chiropractors
Q. How long have you been open?

A: 10 months
Q. How many patients do you see per week?
A: 350
Q. What is your focus or specialty?
A: TRT. We are a high volume family practice.
Q. What would you like to tell us about your practice adventure?
A: We grew up 15 minutes from each other in Oakland County, MI however never met until an ice breaker activity at Life University. We were roommates throughout chiropractic school and created a dream to serve families in the Rochester Hills area. We knew we wanted to see a lot of families and run a high volume practice but we did not have the guidance and knowledge of how to pull it off.
A great friend of ours, Dr. Erik Coombs highly encouraged us to join AMPED and had nothing but praise for the mentorship. After joining, we knew we were going to commit 120% to doing things the AMPED way and it was the greatest decision we have ever made. Beginning with the JumpStart program, we followed it to a T – pounded pavement in the community daily, screened on the weekends, participated in health events and set up health talks and we hit the ground running from the start.
Pairing relentless, hard work with the AMPED systems and procedures, we knew it would yield success. We opened up October 3rd, 2016 and had 68 new ones in the books the first week and never looked back. We contribute all of our success to the AMPED program and are so grateful for the AMPED community for their help and support.
Since then, we are humbled to be in the position we are in to help the Rochester Hills families and the surrounding communities. We are grateful for the unbelievable testimonials we see on a daily basis and we are so excited to see what the future brings.
Q. How has AMPED helped you?
A: AMPED has been everything for us. Beginning with the JumpStart program, we have learned how to speak to landlords about LOIs, find the right location, and guiding General Contractors to build the practice of our dreams. AMPED taught us Day 1 and Day 2 procedures, how to train our team, create an energetic office environment and to give back to the community. Not only did AMPED lay that foundation for us, AMPED has given us confidence and certainty to provide the highest quality service to our practice members. The AMPED community provides support and encouragement that is absolutely priceless. We could never imagine starting a practice without everyone's help.
Q. Do you have any advice for fellow AMPED members?
A: We encourage you to dive in and commit with everything you have. Do not take shortcuts because as we know, how you do one thing is how you do everything. Follow the systems and procedures and do not try to recreate the wheel, it has already been created for you. Everything that you need in order to run a successful chiropractic office at the highest level has been mapped out for you. Pursue your dreams with consistency and persistence and do not give up. You owe it to yourself and your loved ones to be successful. As Grant Cardone says, it is your duty and obligation to be successful.
Q. What would you say to anyone considering joining AMPED?
A: JOIN! It makes complete sense. You see the masses of people's lives that are being changed and how many successful practices are opening up each month. The support and information is second to none.
Q. Where can people find you?
facebook.com/VitalityprecisionchiropractorRochesterHills
AMPED Team Training
Opening and Closing Checklist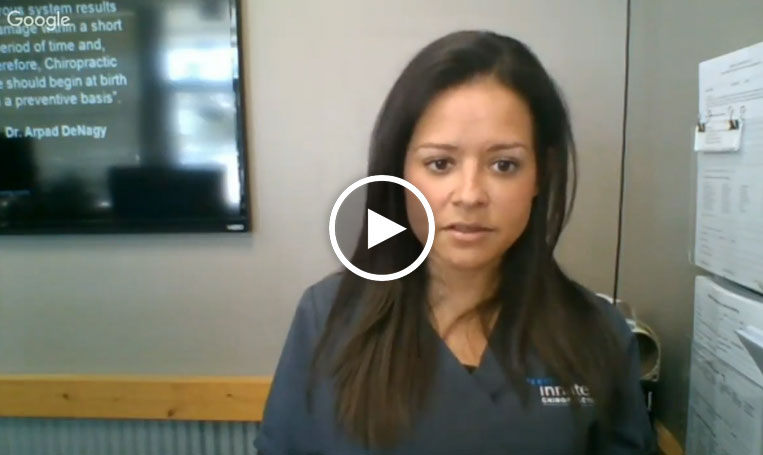 Watch the most recent team call on "Opening and Closing Checklist".
Note: This featured video appears in certain AMPED programs. Depending on the program you are enrolled in, your content and the date it will change may differ.
Go to the AMPED Virtual Classroom at http://members.ampednow.com
AMPED Hangouts
Next AMPED Hangout: September 13

th, 2017
Each month we host exclusive program-specific AMPED mentorship calls using Google Hangout.
The schedule for September 2017 is as follows:
AMPED Open Topic Hangout – 

Wed. Sept. 13th, 9:30pm

 Eastern
JumpStart Hangout – 

Wed. Sept. 13th, 10:45pm

 Eastern
AMPED Topic Specific Hangout, "Assessments and Evaluations" – 

Wed. Sept. 27th, 9:30pm 

Eastern
KickStart Hangout – 

Wed. Sept. 27th, 10:45pm

 Eastern
If your account level includes AMPED Hangouts, please watch for reminder emails the week of the Hangouts.
Go to the AMPED Virtual Classroom at http://members.ampednow.com
AMPED Member Discounts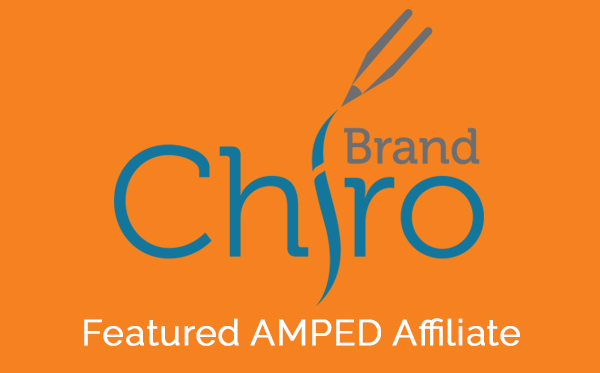 Brand Chiro empowers today's modern chiropractor by creating unique marketing materials for their practice. We create a unified, holistic brand presence for each of our clients through logos and design, website development, and video production.  Our team focuses on your practice as a whole, and creates a brand that your patients will love to share. We specialize in custom video production that engages and educates your audience whether it be in the waiting room, your website, or social media. We have worked with over 40 AMPED practices to further our mission of branding the future of chiropractic. To see some of our work, or find out pricing, visit us online at www.brandchiro.com or email info@brandchiro.com
---
Visit http://ampednow.com/shop to see other exclusive members-only discounts with AMPED affiliates.
Savings are available on valuable services for your practice such as:
Insurance
Billing Services
Compliance Consulting
Marketing
and Much More!!
Members should also check out the past AMPED Virtual Classroom Modules as well as "AMPED Specials" (Promotional Items and Practice Builders for AMPED Doctors).
Minute Mindset
Featured Video: "Results Oriented"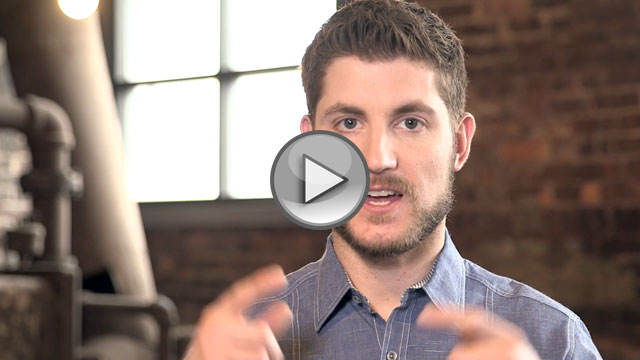 Check out our "AMPED Minute Mindset" series of videos on our YouTube channel!
Dr. Erik Kowalke stresses the importance of being "Results Oriented" in your presentation style. The proof points that you present and how objective you are in gathering them makes all the difference to your credibility. Watch this video and embrace the importance of presenting goals and results to your practice members.
Get AMPED Now
AMPED Memberships Now Available

AMPED (Advanced Mentorship Program for Entrepreneurial Development) is the ultimate hands-on, completely-proven, mentorship and development program for chiropractors. Learn more about the details of each program:
---
AMPED is proud to support these fine organizations